I am a small town girl with a big passion for life. Having grown up among much family tragedy and in poverty, I learned first hand that life can be difficult and sometimes quite unfair. Walking with this first hand experience of the trials of life at an early age I began to dream of working to help poor, disadvantaged and marginalized persons. Somehow I persevered with commitment, determination, and vision to graduate with distinction from St. Thomas University with a Degree in Social Work. For 15 years I  worked as a helping professional in the government system in Child Welfare, Disabled Adults and Mental Health and Addictions.  I am competent and trained to work with adults, children and disabled persons. I have studied and practiced in both clinical and holistic models and continue to do so.
I was honored to receive the Civil Service Excellence Award in 2007 for my work in Child Protection.
In my private life, I have practiced the principles of wellness for 22 years.  I sought out training in the field of stress reduction and meditation in 2007. I had the opportunity to train directly with Jon Kabat-Zinn at Omega Institute in New York for 7 days. This experience was life changing for me both professionally and personally. This was the catalyst for the opening of the Wellness Centre in 2008. In  2009 I travelled  to California to the world renowned Spirit Rock Meditation Centre. I once again  trained directly with Jon Kabat-Zinn  in a more extensive and all encompassing way. I was deeply humbled by this once in a life time opportunity. The training was  the second of its kind in North America, was by application only, and accepted a meager 85 people in the world. My application consisted of my personal story and this is the ground upon which my entire life is now built and will continue to grow. Authenticity will guide the way for the remainder of my days.
In 2010, I traveled to Arizona to experience a Soul Journey with Clay Miller.  This was  an incredible alternative experience, one in which I threw myself to the wind (and the desert) to see what came out of me.  Very interesting!
For the last couple of years I have experientially explored Native tradition with my dear friend and wise elder Joe John.  I am honored by his permission to practice Native spiritual traditions on my land. Though I have not found the earning of this privilege easy I understand and respect the tests of my intentions. I am pleased to say that my days are filled with simplicity and practicality while experiencing deep love and peace.  The journey of my life has led to a singular walk in which I love what I do and do what I love.  This occurred by following my heart, above all else. The loves of my life are my two children, my animals, Sunny, Tiger, Cuddles, Spirit, Tyson, Dreamer and my brother Greg- all beautiful gifts that give my life meaning and worth.  (Written ~2012)
Click here to review formal resume
Coming Home My Early Years Stepping into my own Fire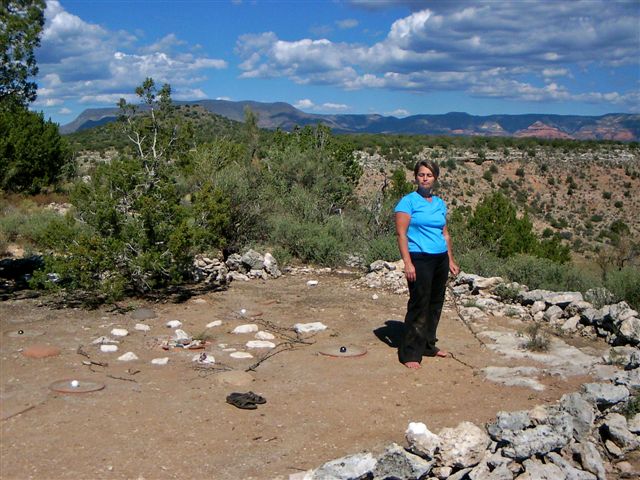 The Rebirth and Transformation